ELIMINATE HEALTH RISKS TODAY!
Have your ducted airconditioning system cleaned & sanitised by our professionally trained KLEAN AIR AUS™ technicians.
RESIDENTIAL DUCT CLEANING
Contaminants accumulate over time in ceiling or floor ducted air conditioning systems. bacteria, mould spores, dust mites, dirt, insects, hair and dust are continually being re-circulated to every room where your ducts are located.
These can result in allergies, asthma, respiratory issues and illness for the house hold resident.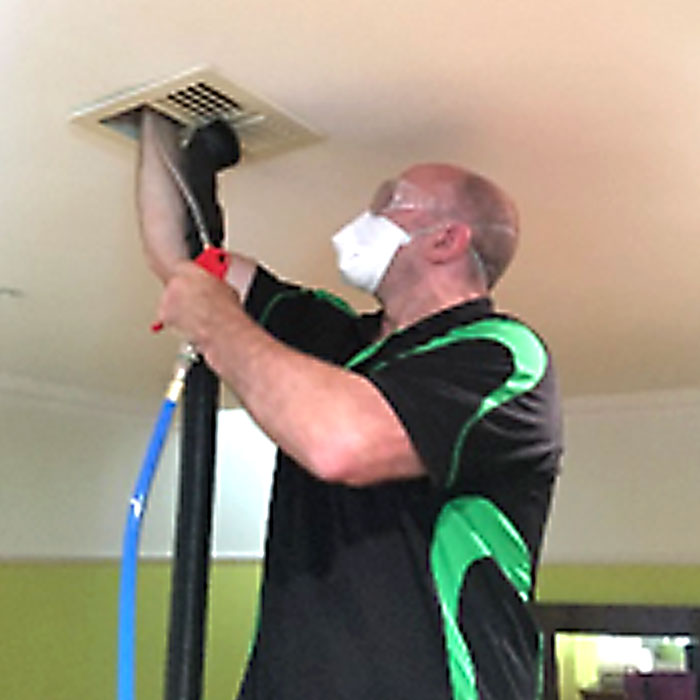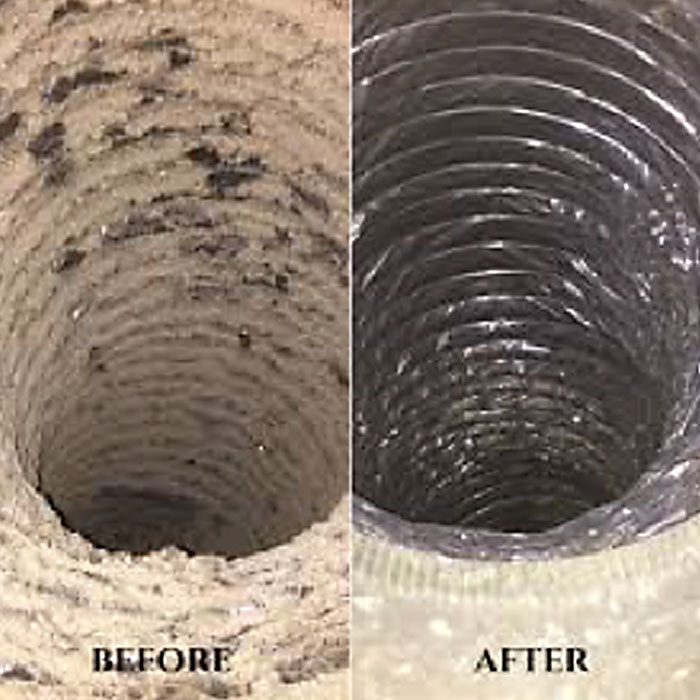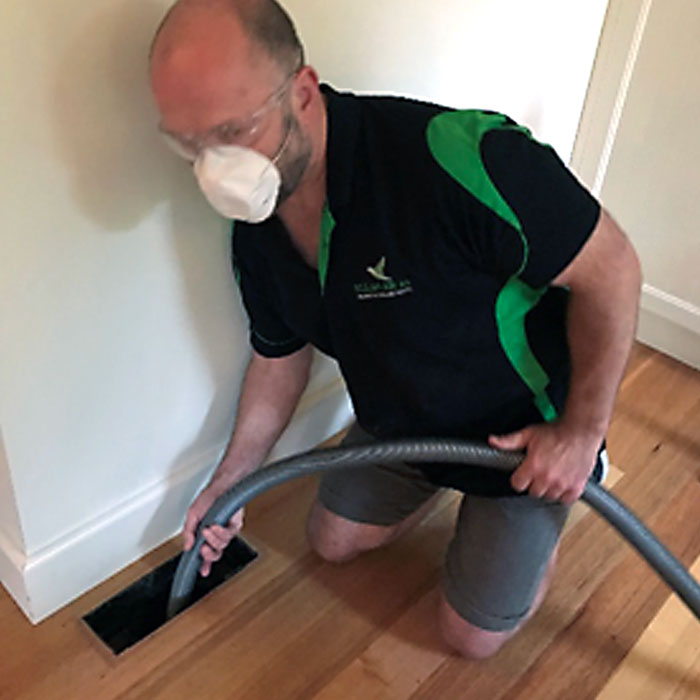 Why Use KLEAN AIR AUS™   to Clean your Ducted Air Conditioning System?
• 100% money back guarantee
• Highly trained professional staff
• We are not a franchise! all our technicians work for KLEAN AIR AUS™
• Latest state of the art cleaning & sanitizing methods
Our Service
Our highly trained professional technicians use the latest state of the art equipment to achieve outstanding results.
The End Result
• Pristine sterilized air conditioning ducts
• Reduced running costs through system running more efficiently
• Reduced allergies & diseases in your home
• Eliminate fire hazards caused by restricted air flow
• Remove nasty odours that lurk in the ducted system
Contact KleanAir for Clean Air
Duct Cleaning Company Melbourne | Duct Cleaning Company Yarra Valley | Duct Cleaning Company Mornington Peninsula
Duct Cleaning Company Geelong & Surfcoast | Duct Cleaning Company Ballarat & Bendigo | Duct Cleaning Company Victoria

Full Clean & Sanitization up to 7 Ducts 
$249*
Payment Methods: Cheque, Cash, Credit Card and Direct Deposit
* price includes GST, additional ducts quoted
Remove all Dust, Dirt & Contaminants from the Return Air Cavity
Remove all Dust, Dirt & Contaminants from the Return Air Duct
Clean & Sanitize Return Air Filter and Grill
Remove all Dust, Dirt & Contaminants from each individual Duct Outlet
Clean & Sanitize individual Duct Outlet
Sanitize Entire System throughout leaving it sterilized & contaminant free
Call KLEAN AIR AUS™ Today
Servicing Melbourne Metro | Mornington Peninsula
and Perth WA